With on-site ATV rentals, a nearby surfbreak and many other outdoor activities, even the most active guest can stay entertained and busy at Villa Santa Cruz and in Todos Santos.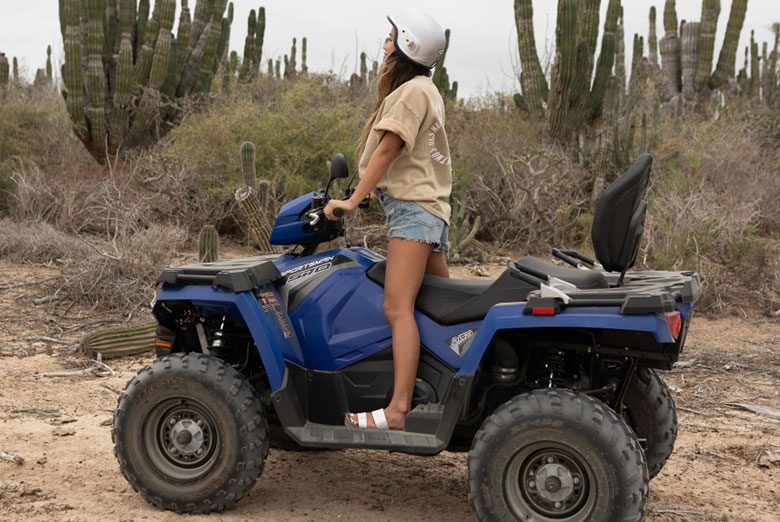 ATV & MOTORSPORTS
Experience the wild of Baja while ripping through the desert – feel the wind in your hair, the sun on your face and a thrill up your spine!  On-site rentals available.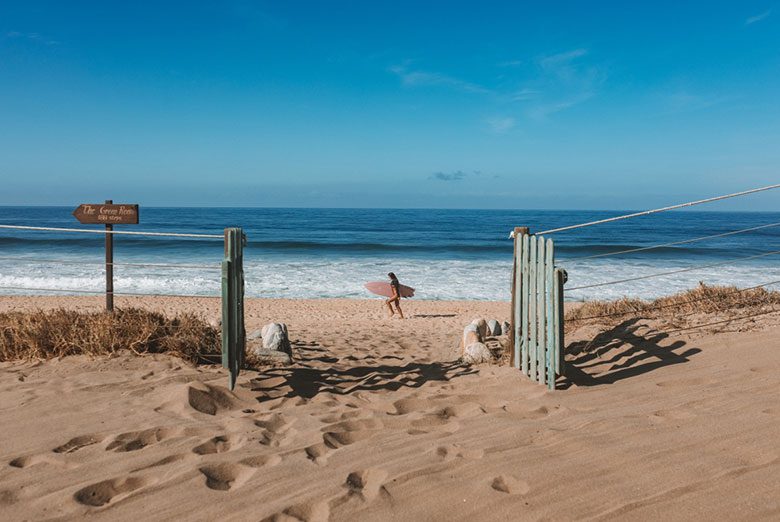 SURFING
With several well-known surf breaks in the area, surfers, from beginners to advanced, will find something that suits them. Board rentals and lessons available.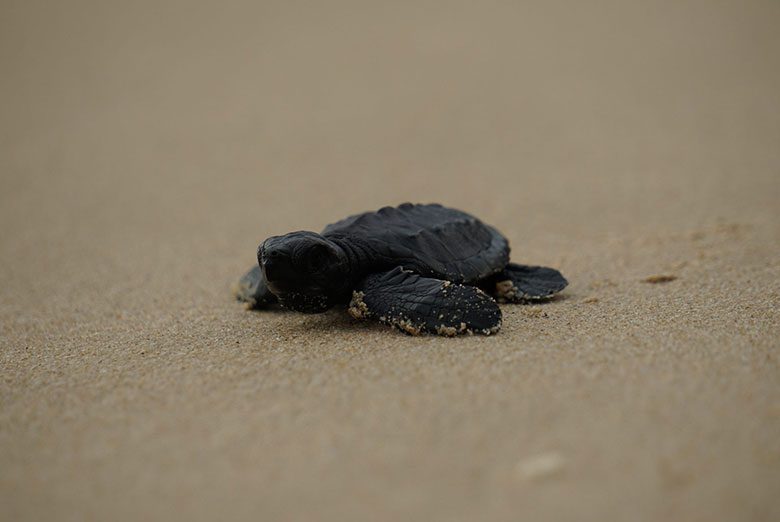 Turtle Releases
Pitch in a helping hand to protect and release newly-hatched turtles into the ocean. The perfect evening activity that is also great for kids!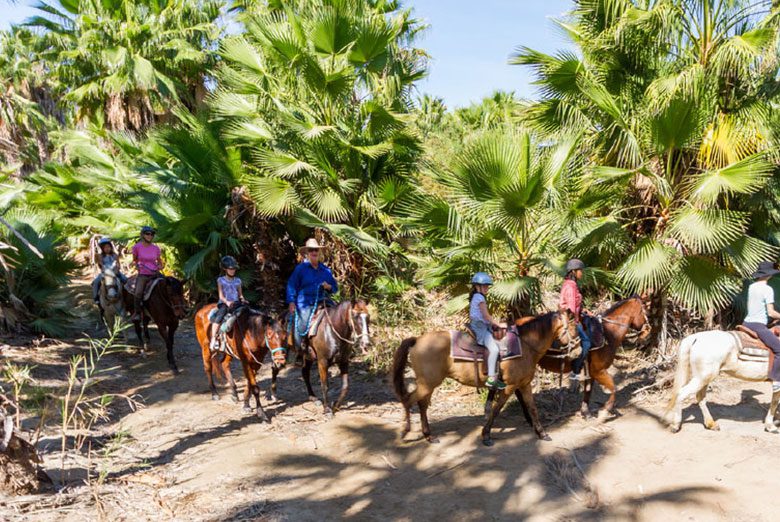 Horseback Riding
Gallop down the pristine beaches of Todos Santos and enjoy the beach and desert like a true ranchero!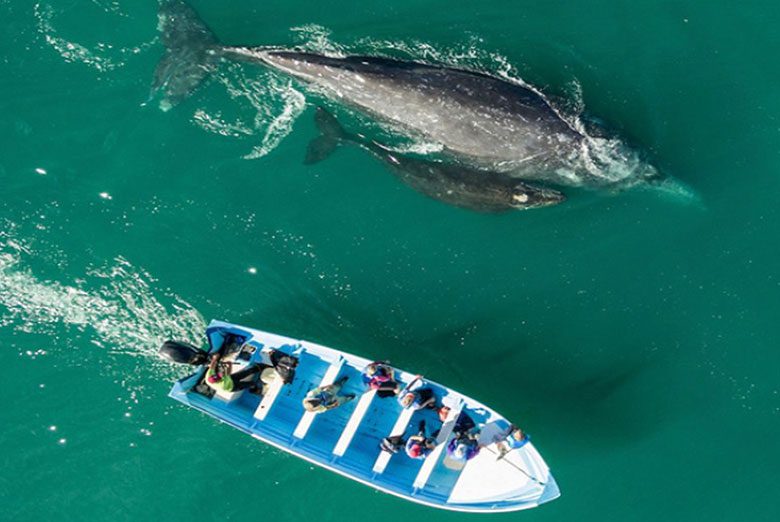 WHALE WATCHING
From November to April, grey and humpback whales migrate down the Baja.  Guests can whale-watch from the property at Villa Santa Cruz or take a boat to have a more personal experience.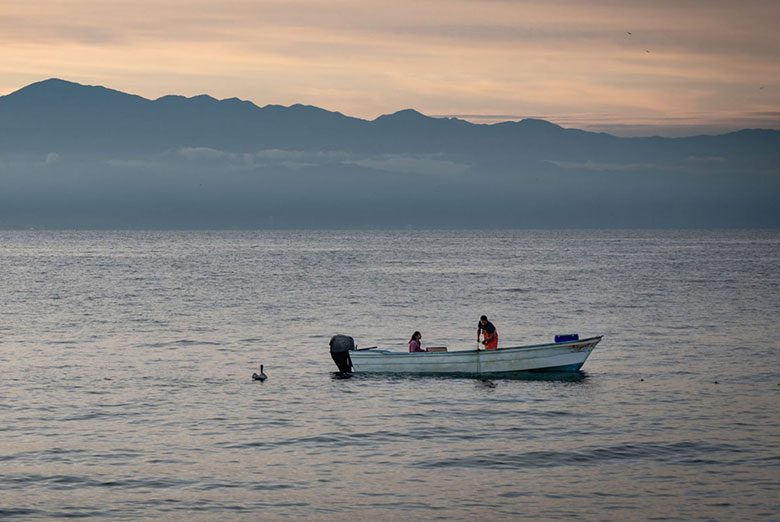 FISHING EXCURSION IN LOCAL PANGA
Head out to sea for the day's catch!  Go out with a local fishing captain in a panga boat from Punta Lobos and spend the day catching many varieties of Baja fish.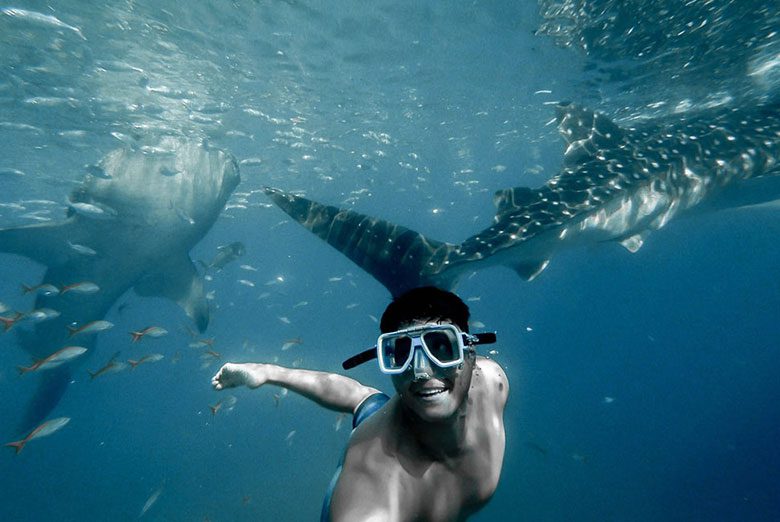 SWIMMING WITH WHALE SHARKS & SEA LIONS
Swimming with whale sharks and sea lion pups, such gentle giants and majestic animals, is not to be missed – it is one of the most popular activities here in Baja.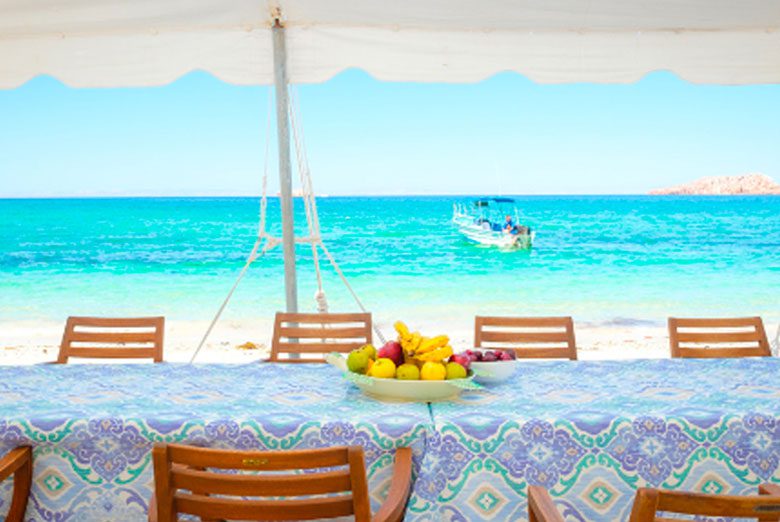 ISLA ESPIRITU SANTU WITH CHEF LUNCH
Swim with sea lions, explore the island, snorkel clear blue waters and enjoy a chef prepared lunch with beautiful set up.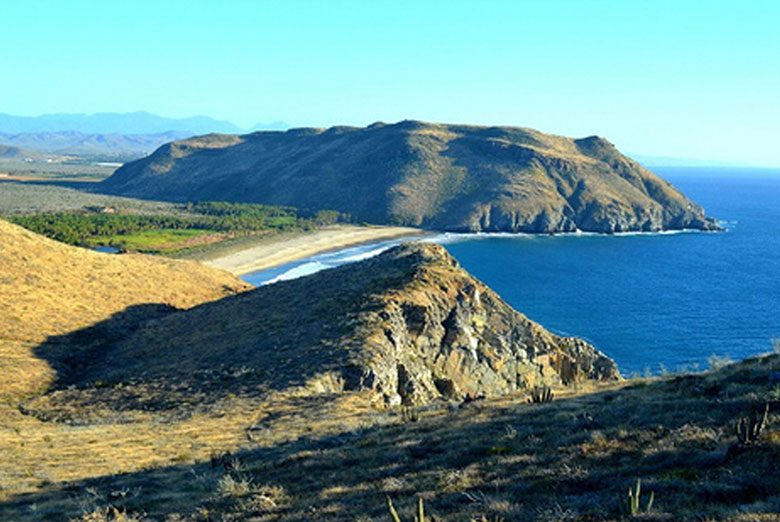 PACIFIC BLUFFS CLIFFS WALK
Head out on a hiking adventure and enjoy the most spectacular ocean and desert views.  Self-guided options or full excursions.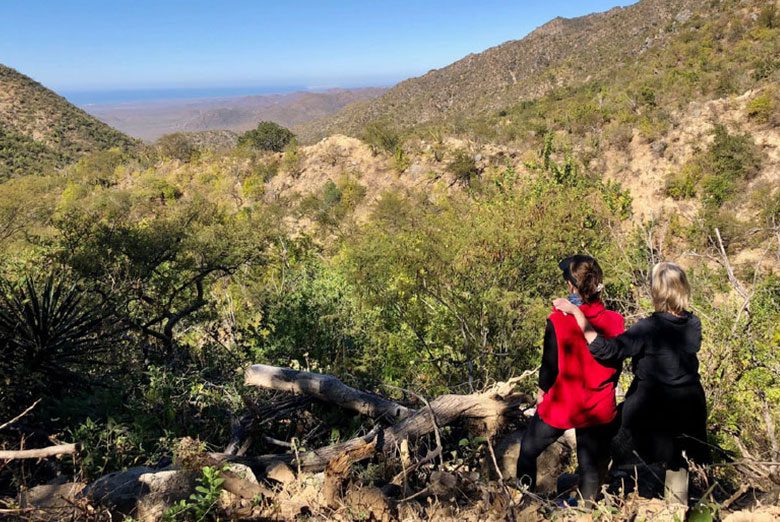 SIERRA HIKE WITH RANCH LUNCH
Start at a local ranch and hike up for spectacular ocean views, ending the day with a Ranch lunch in the shade of mango trees. Experienced Hikers only.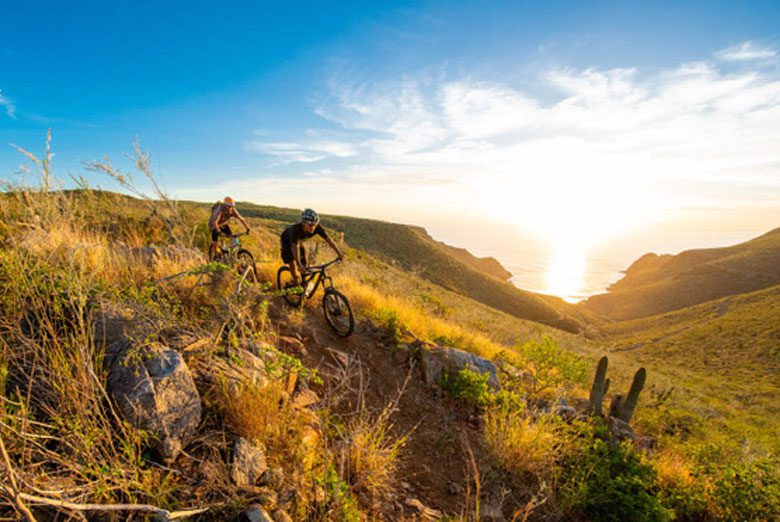 MOUNTAIN BIKING
The single track trails that wind through the hills of Todos Santos offer some truly stunning vistas of the Pacific Ocean and ancient cardon cactus. Guided tours from 1.5 to 3 hours.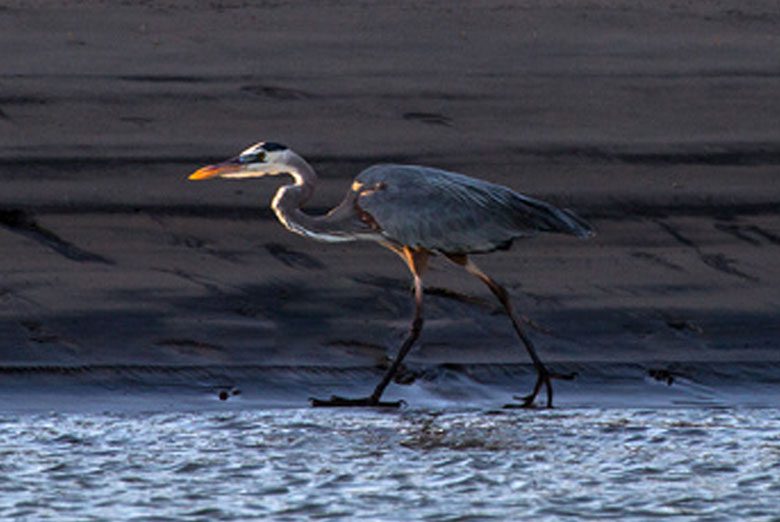 BIRDWATCHING
Todos Santos' unique tropical setting between desert and ocean means it has a fantastic array of birds, and over 150 species have been spotted here.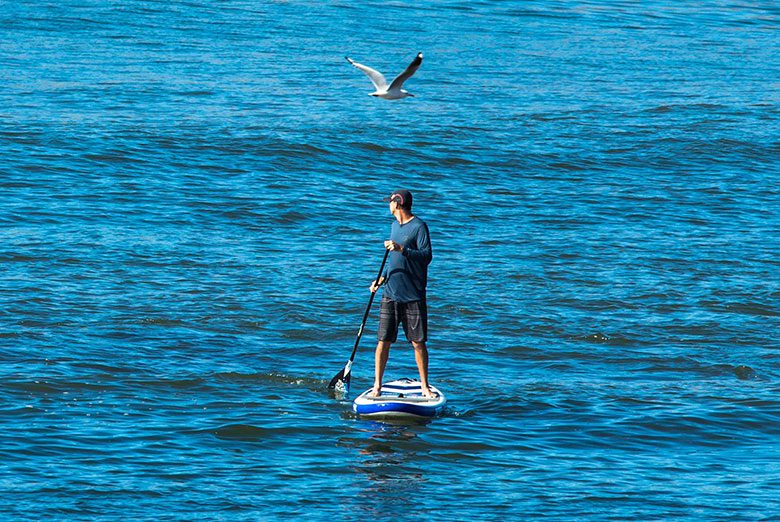 STAND UP PADDLE BOARDS
Popular on the shores of Todos Santos and in La Paz, take advantage of the beauty of the Pacific ocean while you paddle out.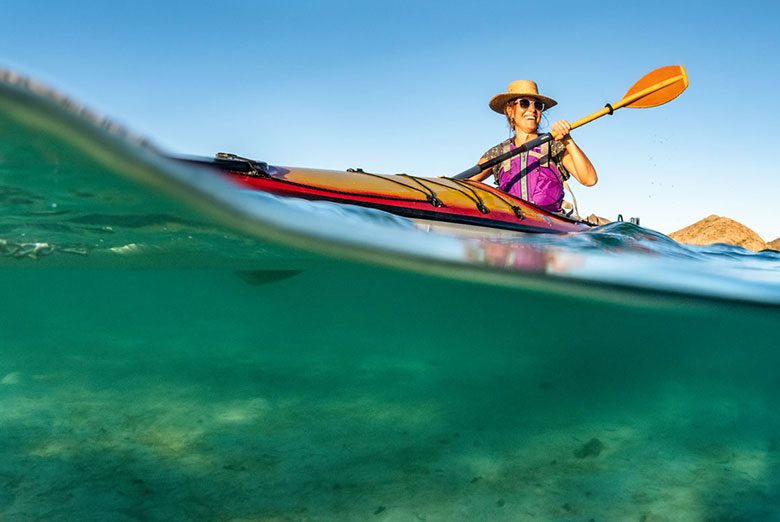 KAYAKING
Head across the peninsula to the crystal clear waters of the Sea of Cortez. Take kayaks out near Balandra beach and check out the wildlife – you're sure to see sea lions, fish and more.