Boutique Hotel Todos Santos, Baja California Sur, Mexico
Looking for a hotel in Todos Santos? You've found your paradise here! Villa Santa Cruz is a spectacular 15 Room Boutique Beach Resort located right on the Pacific Ocean in Todos Santos, Baja California Sur, Mexico. Situated on 20 acres of secluded beachfront property, here you can escape the bustle of the daily grind and choose to be unscheduled. Wake up to the early light of breathtaking sunrise and feel the sun's rays warm your skin in the late afternoon. You can watch the sun set into the Pacific, and relish the slow fade from dusk to dark as the moon ascends over the mountains. In other words, be present in the ebb and flow of the day and discover the natural rhythm of Baja.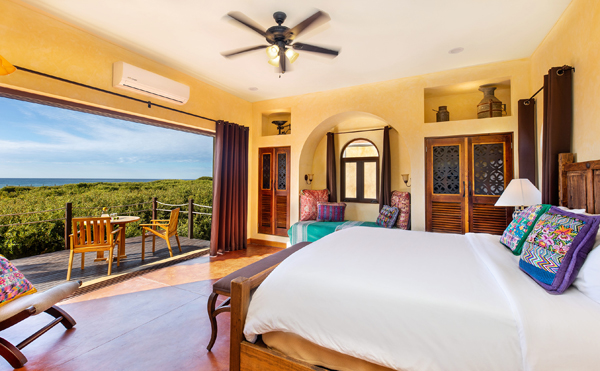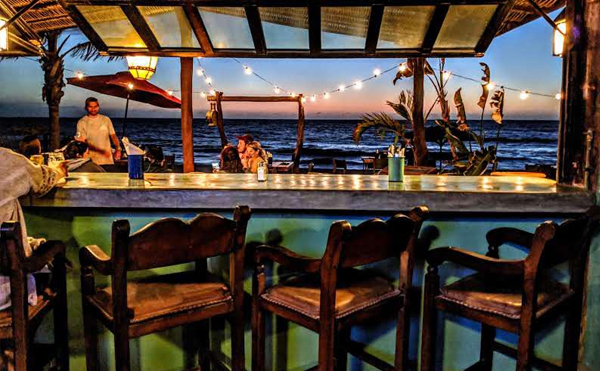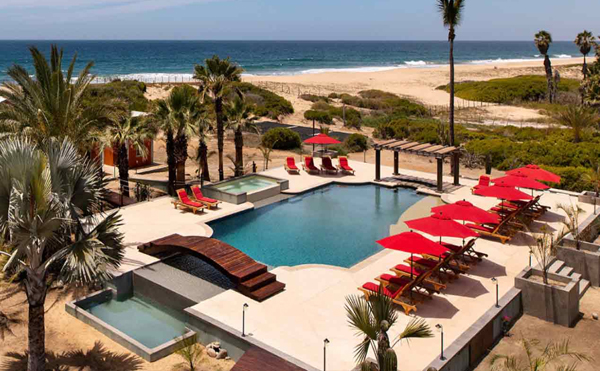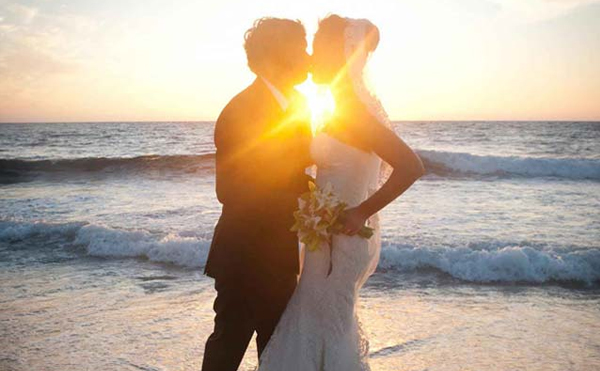 Discover the Natural Rhythm of Baja
As a guest, you'll have plenty of places unwind and recharge. Firstly, the Villa's Grand Saltwater Swimming Pool & Jacuzzi is newly remodeled and heated. Moreover, the spacious Roof Terrace with gas fire ring and the hammocks at the Oceanfront Palapa are the ideal relax spots for a hotel in Todos Santos. Above all, the Villa's best feature is the expanse of quiet beachfront just steps from your door.
With a warm, casual atmosphere, upgraded  amenities and gracious hospitality, Villa Santa Cruz is a high end destination for the modern beach traveler. Inside the main Villa, there are four cozy rooms, complete with old world Mexico charm. The four standalone Beach View Bungalows offer the utmost in privacy and brand-new Tented Ocean Suites have the only true beachfront accommodations in all of Todos Santos. All rooms boast sweeping views, many with panoramic vistas of the mangrove-covered dunes, white sand beach and luxurious swimming pool. 
Dining at Villa Santa Cruz
With amazing on-site meal options, you may choose to remain on property for the entirety of your stay. For instance, hand delivered coffee trays and a hearty Mexican breakfast are included in your room rate. And, lunch/dinner are offered from our Villa Cocina. Or, head up the dune to our Onsite Beach Restaurant, The Green Room. 
In short, let us indulge you while you relax, enjoy the simple pleasure of being, and soak in the slow rhythm that we offer as a hotel in Todos Santos.