ZERO WASTE PRACTICES
The health of our planet is at a tipping point. At Villa Santa Cruz, we are eager to be part of the solution. As an eco-friendly hotel in Todos Santos, we have reworked many of our practices to implement sustainable and thoughtful changes, with an emphasis on eliminating plastics, diverting waste out of our local landfill and shopping local. As a larger business in a small community, we feel responsible to protect the beauty of Todos Santos – a place that has given us so much.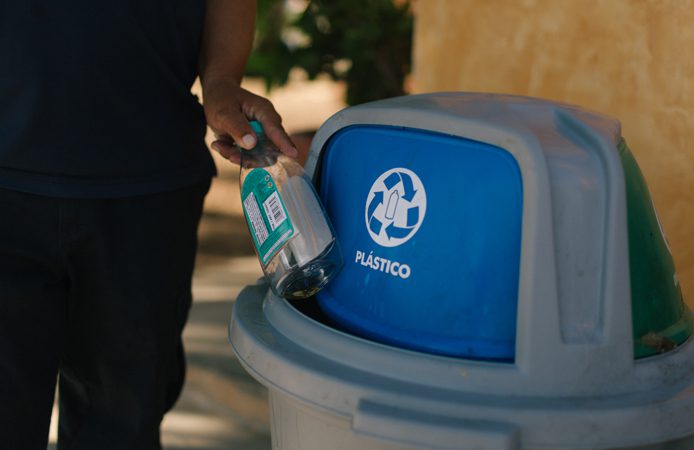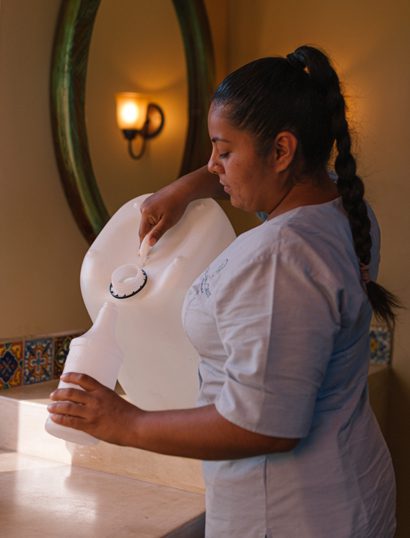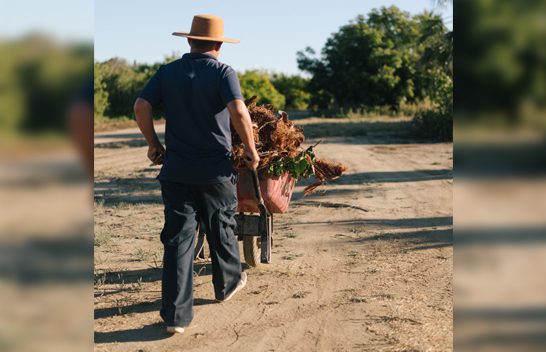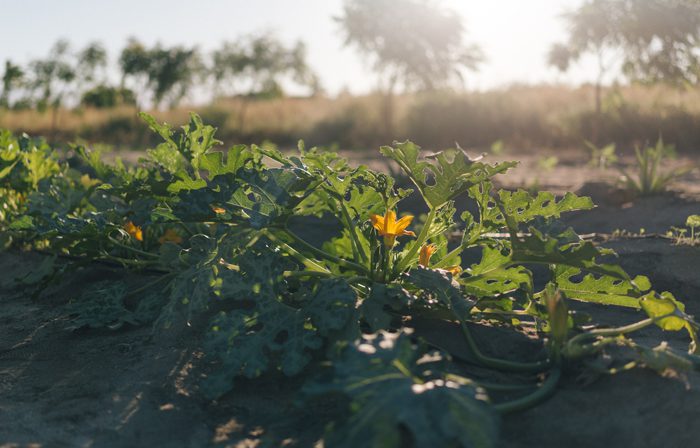 HOW WE ARE DOING OUR PART
Farm to Table
By growing our produce on-site, we reduce carbon emissions and food waste as our ingredients are not harvested until needed. We supply our hotel and restaurant, and The Green Room with staples like tomatoes, carrots, cucumber, zucchini, onions, garlic, melons in addition to Mexican favorites, such as tomatillos, jalapenos, and a variety of chiles. Even our cocktails are farm-to-table, garnished with fragrant herbs, such as basil and rosemary as well as sweet pineapples and mangoes. Reducing food waste is one of the newest tools of being an eco-friendly hotel, especially in Todos Santos.
No Food Waste
According to the UN World Food Program, one-third of all food produced becomes "food waste" before it is consumed. However, in our kitchen, food scraps are not wasted. Scraps are used to feed our employee's pigs, coffee grounds go out to our gardens, and citrus rinds go to our bartender's cows. At The Green Room, we will install a state-of-the-art biodigester that transforms fish waste into gas for cooking and fertilizer for the gardens.
Diverting Garden Waste
Almost 60% of the waste from Todos Santos that ends up in the local dump is organic matter. This leads to combustion and causes fires and fumes, severely compromising air quality. To combat this, we have partnered with a local composting business to keep our garden waste out of the dump.
Plastic-free is our goal
We have taken considerable steps to go as plastic-free as possible, switching over to bulk amenity dispensers for toiletry products, replacing disposable cups at the pool with a silicone version, and using hydrosoluble trash liners that are 100% compostable.
Solar heated pool
Solar is the cleanest form of energy there is. Near the pool, you'll see a stretch of black solar thermal collectors that use the Baja Sun to heat the water. As the water circulates through the black tubing, the sun heats it up and deposits it back into the pool, keeping the water at a comfortable 80 degrees.
We Recycle
The R's of waste management are Refuse, Reduce, Reuse, Repurpose, and Recycle. If we can't reuse or repurpose an item, then we will recycle it at our local recycling center, Punto Verde. With the help of Ponguinguila, another local non-profit, we trained our staff on how to recycle and why it matters.
We Shop Local
Our cleaning products, washing detergents, and pantry items – such as our rice, beans, sugar, coffee, and teas – all come from a local coffee roaster and two local zero-waste stores in town. The produce that we aren't yet able to grow on our own farm comes from a local fruits and vegetable supplier.
Heartfelt Thanks to the Zero Waste Alliance
We are grateful for our partner, Zero Waste Alliance Todos Santos, a non-profit organization that has helped us implement many of the practices outlined above, pushing up towards our goals as an eco-friendly sustainable hotel in Todos Santos. Zero Waste Alliance serves to educate, inspire, and connect our community on zero waste practices and is a key player in steering our community towards a cleaner, greener, and more regenerative place. To find out more, visit them on Instagram and Facebook @alianzacerobasuratodossantos.