For Jessica and Sonia, Villa Santa Cruz in Todos Santos delivered everything they were looking for to celebrate their love. With an intimate gathering of 65, the brides created a wedding weekend full of fun activities to encourage their friends and family to get to know each other. From relaxing on property poolside and congregating with cocktails at The Green Room, to surf lessons at Playa Cerritos and motor sport excursions in the surrounding desert of Todos Santos, this group was busy! Jessica and Sonia created a wealth of opportunities for their loved ones to enjoy each other and a region close to their hearts.
Their Wedding Day
When it came time to say "I do", the brides were flawless in distinct and elegant lace dresses. Their wedding day bliss and warm beach glow radiated through. After arriving on a Wednesday, the brides looked sun kissed and relaxed, ready to officially tie the knot with pure excitement! The ceremony took place right on the beach, with a sublime backdrop of the Pacific ocean and Jessica and Sonia's smiling faces. Guests were ushered to the cocktail hour by the festive music of a local mariachi band. They dined in the fresh open air and danced the night away under the stars with sparklers and champagne. And, they ended the evening with a beach bonfire. The best of Baja!
Villa Santa Cruz wishes the newlyweds all the best and many thanks for making us apart of their big day!
Vendors
Venue: Villa Santa Cruz, Todos Santos, Baja Sur, Mexico
Coordination: Jessica Canepa, Villa Santa Cruz
Photography: Kenny Viese, Todos Santos
Catering: Salt & Sugar, Los Cabos
Flowers & Decor: Royal Dreams, La Paz
Mariachi: Mariachi Baja Sur, La Paz
DJ: DJ Mijares, Los Cabos
Hair & Makeup: Mireya Beltran Salon, Los Cabos
Late Night Tacos: Tacos el Poblano, Todos Santos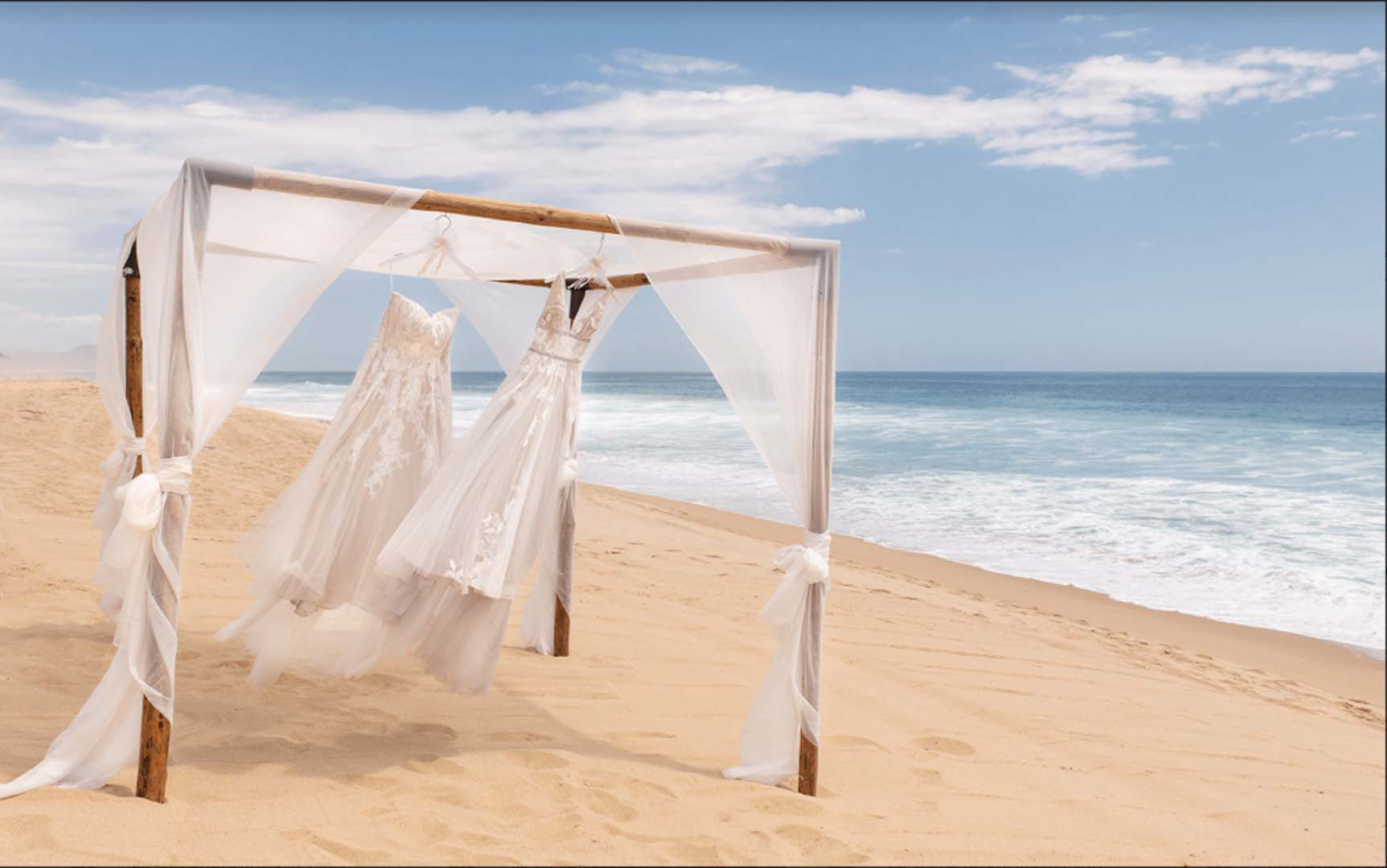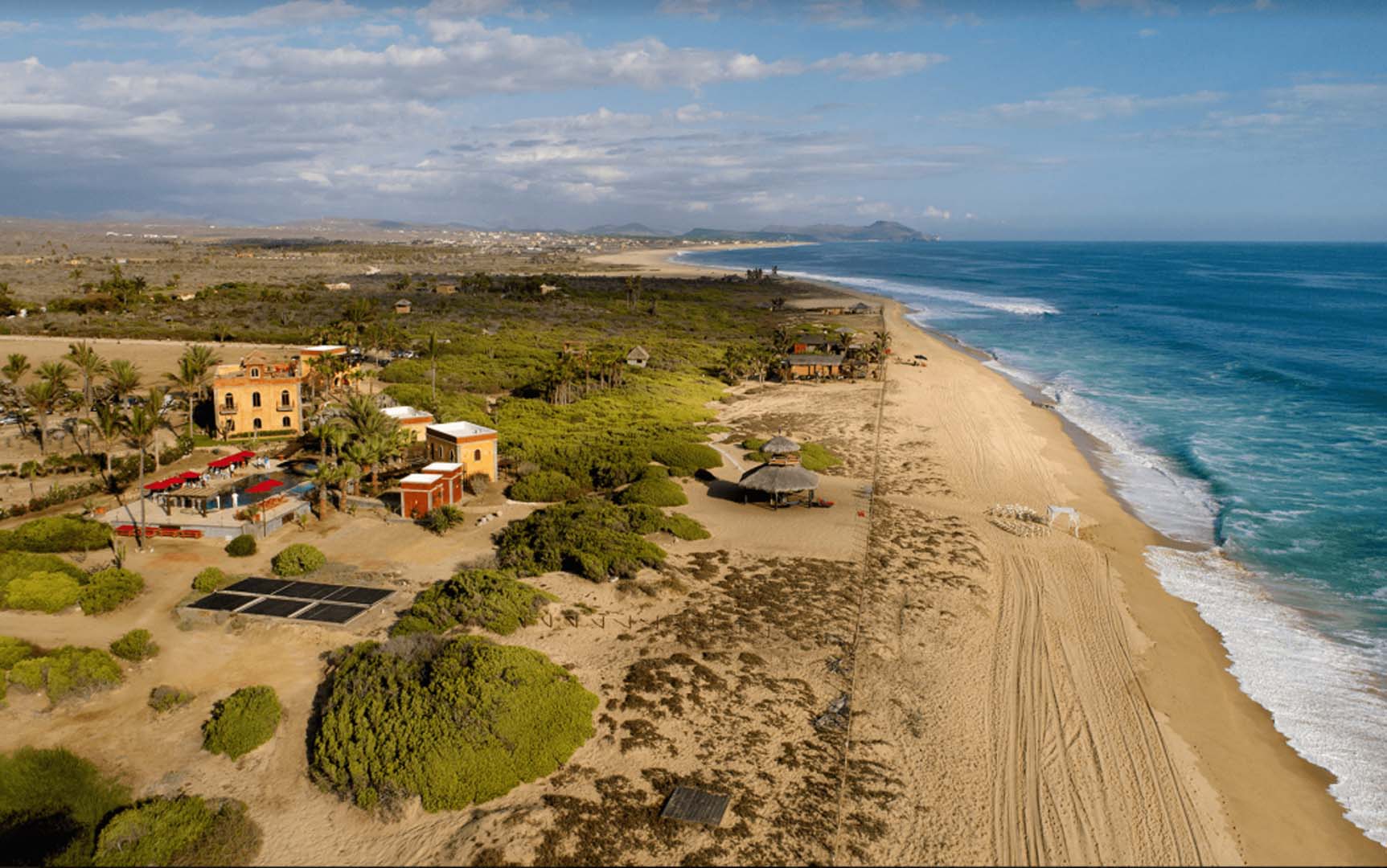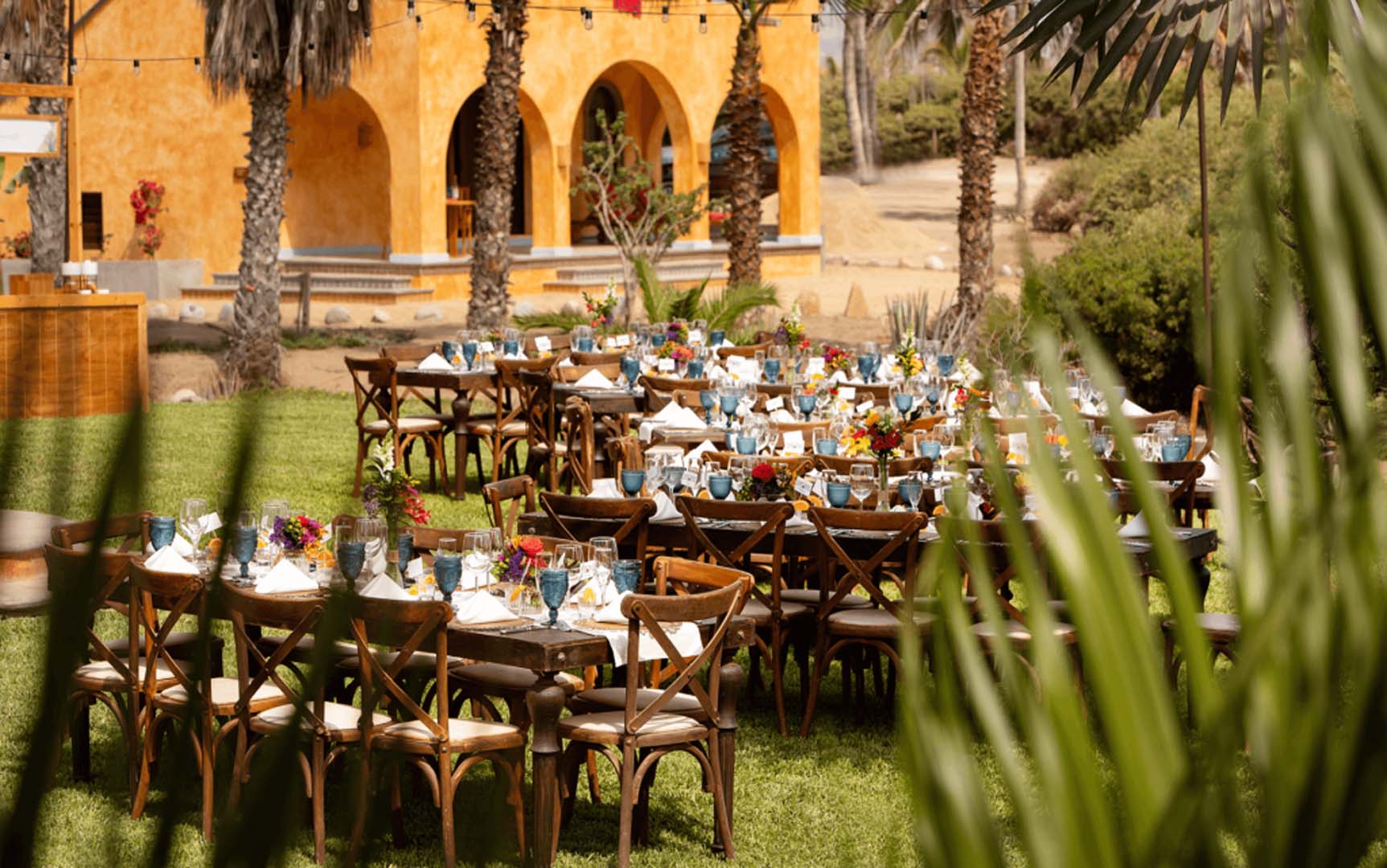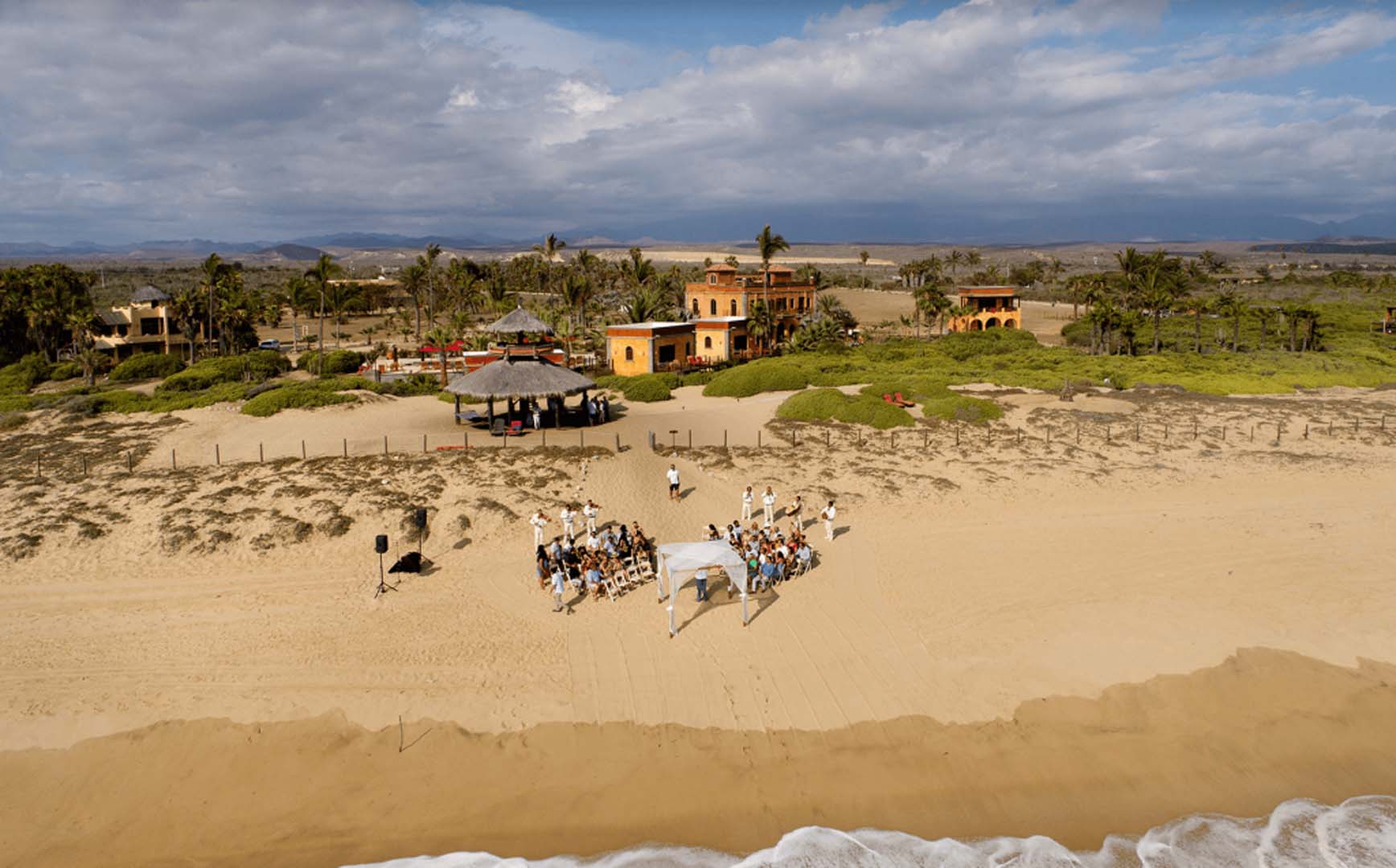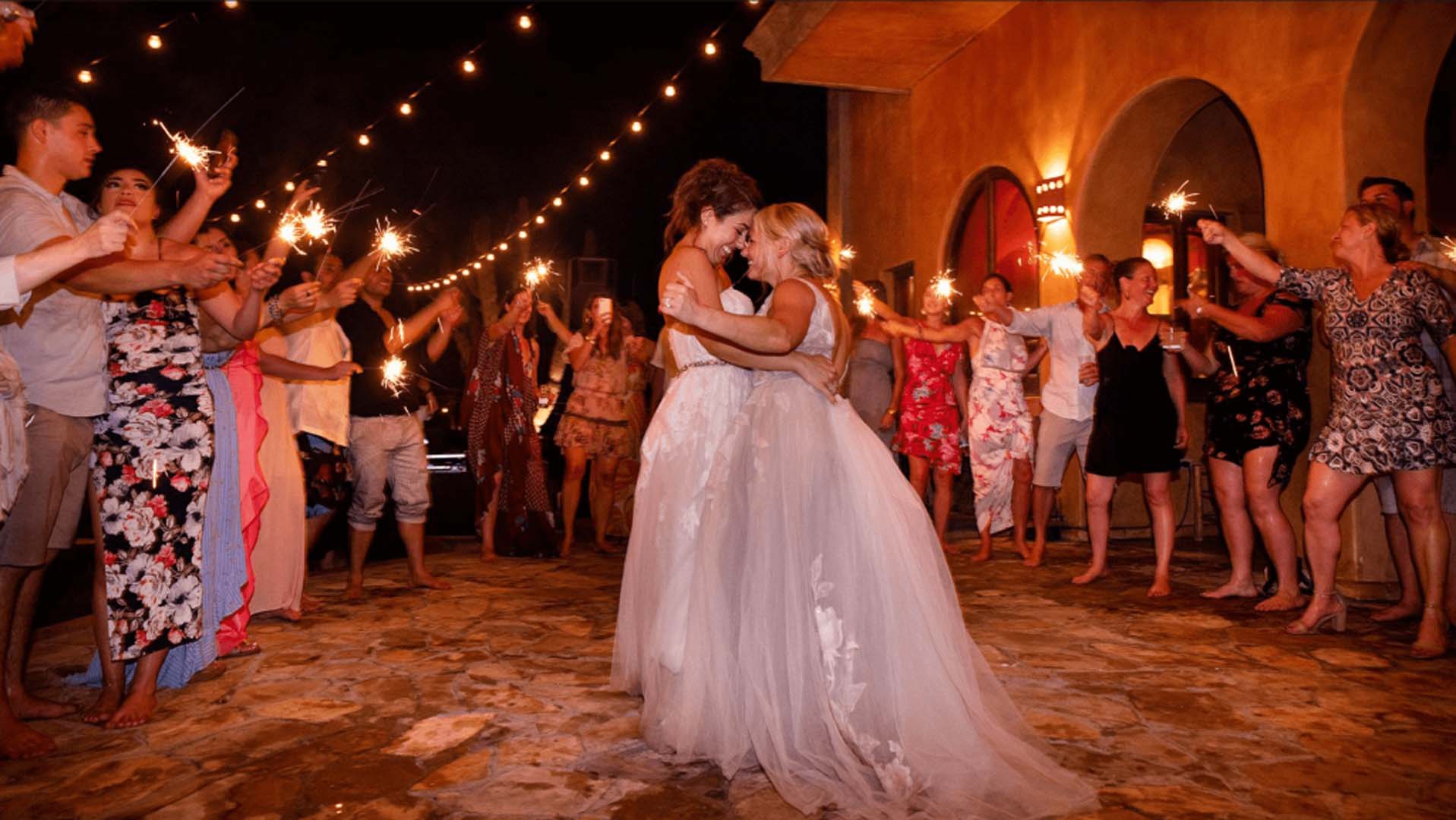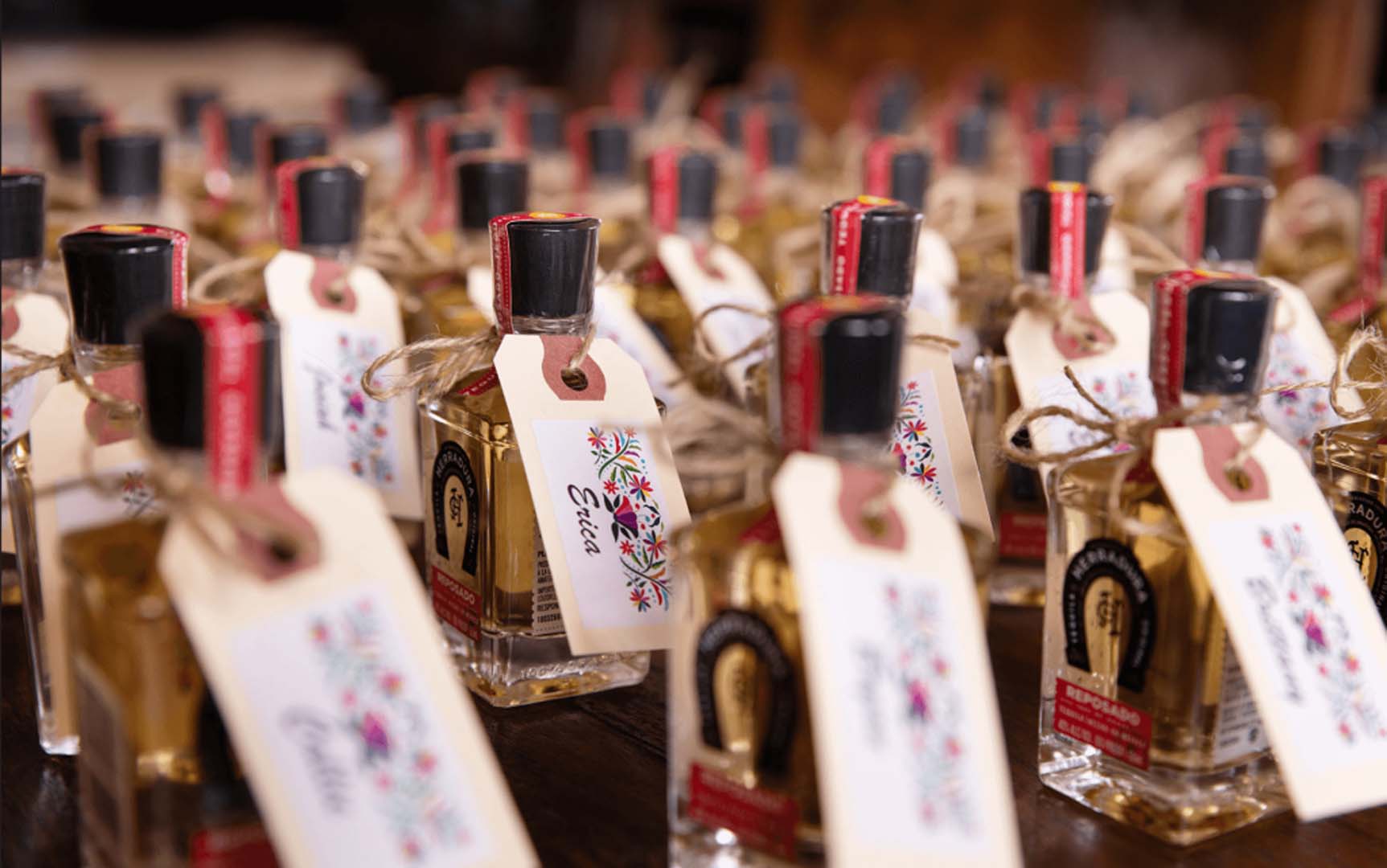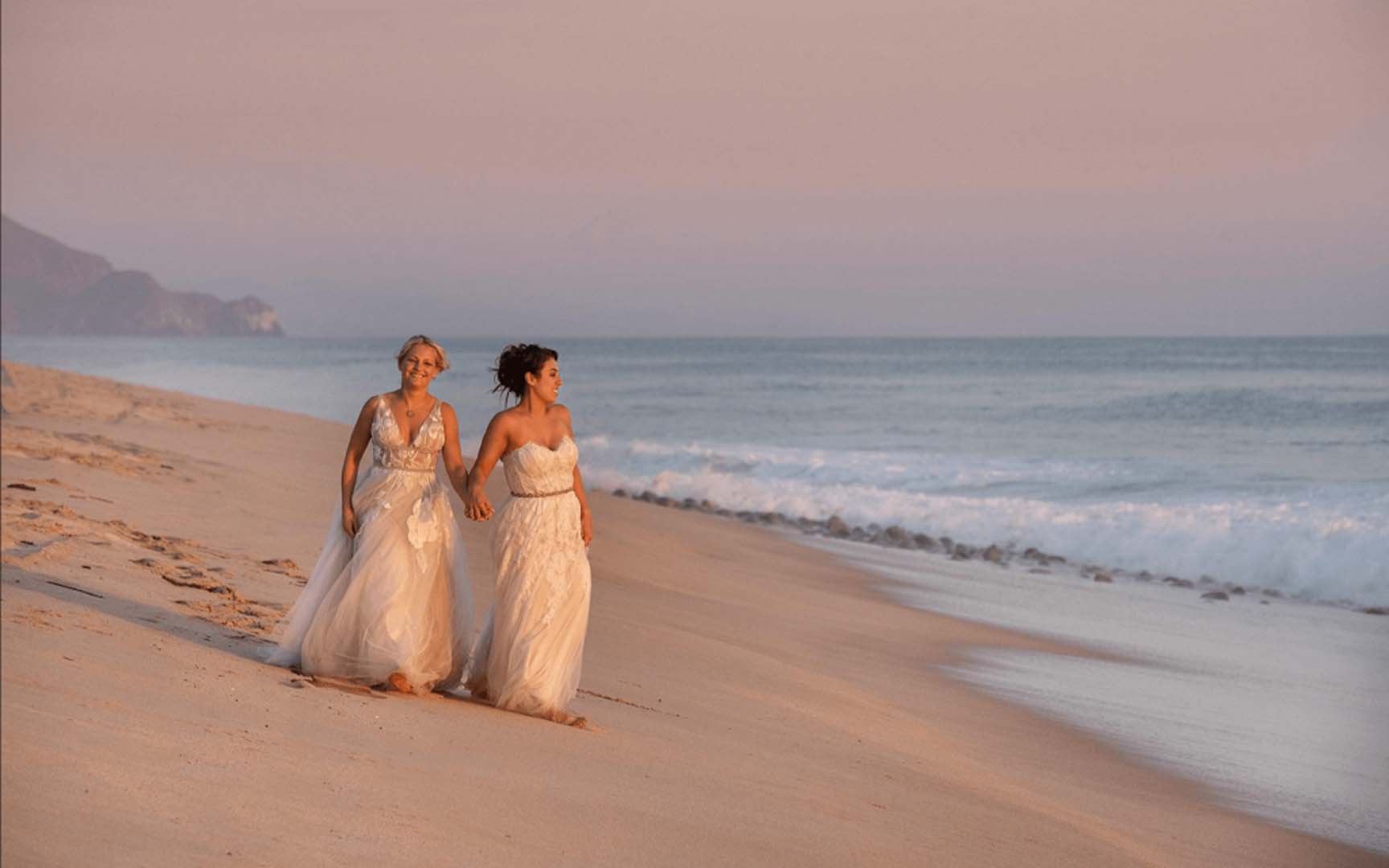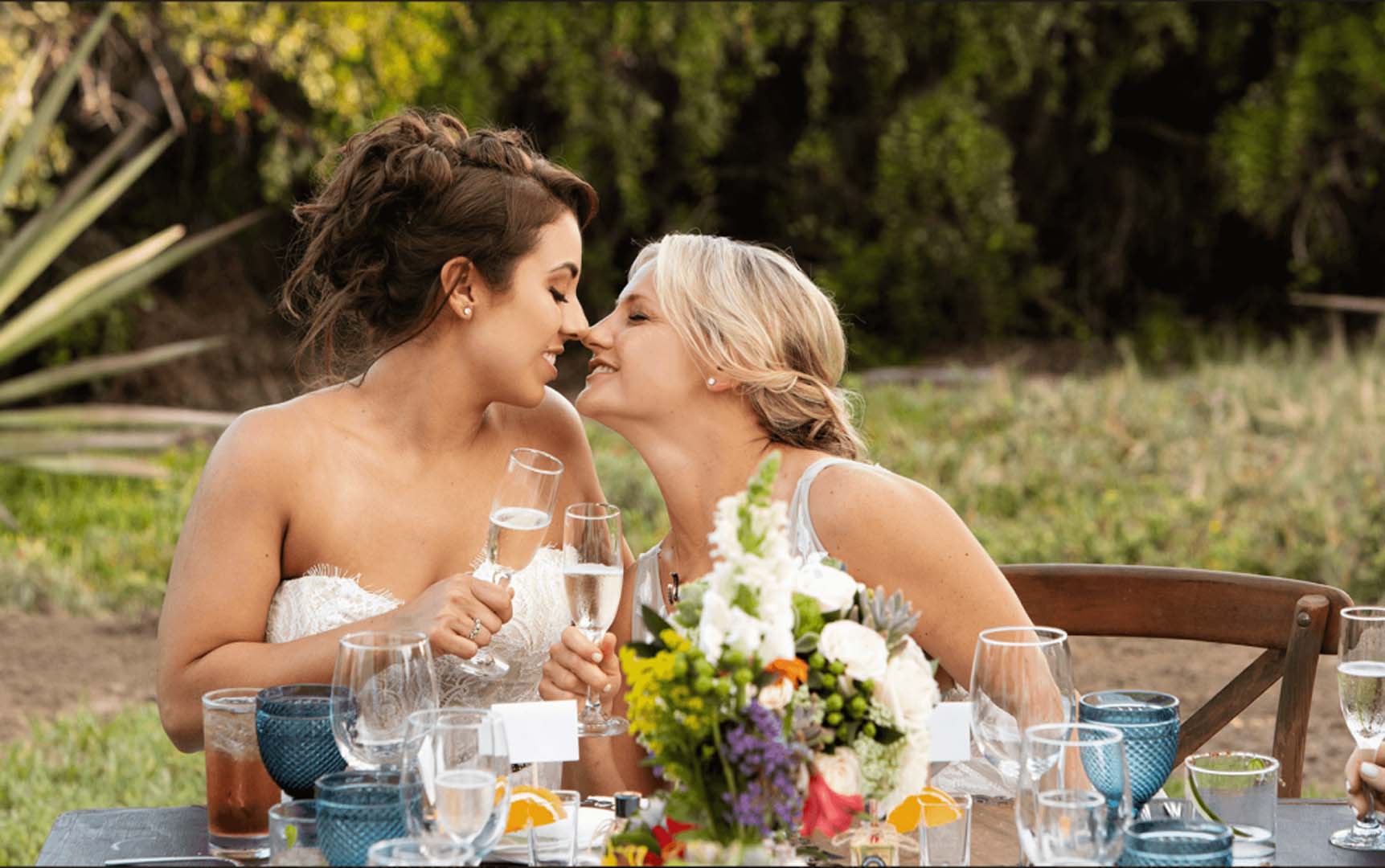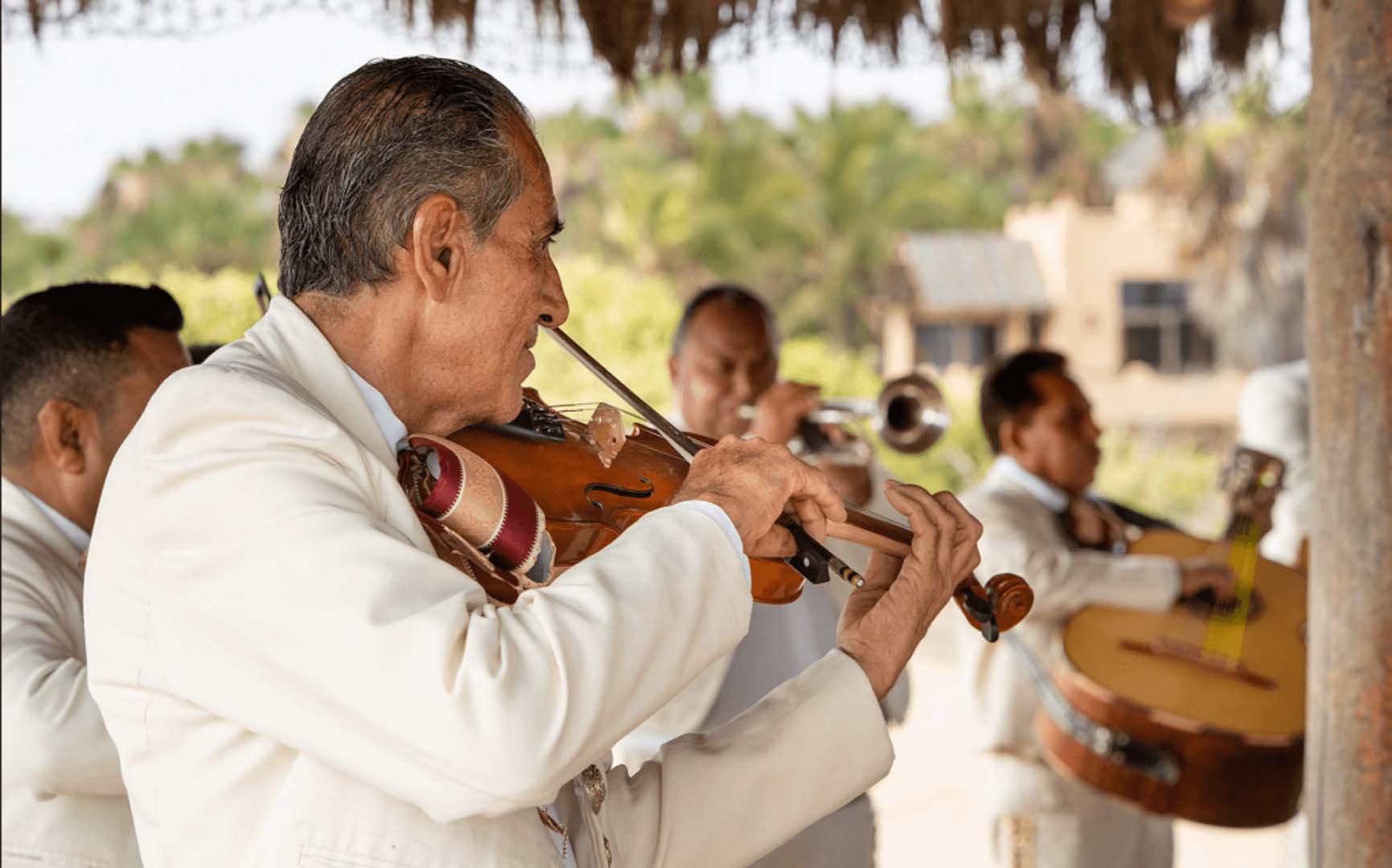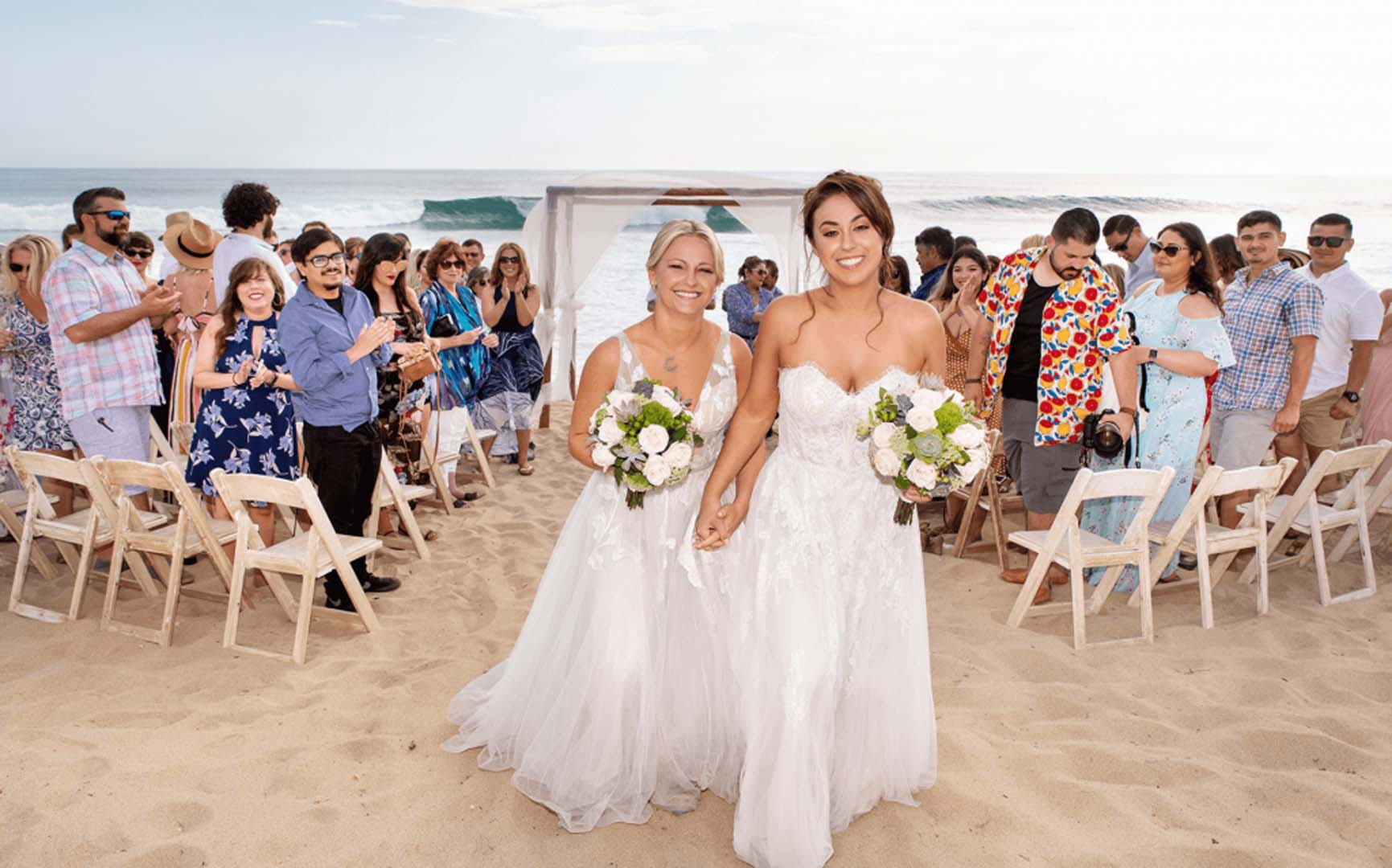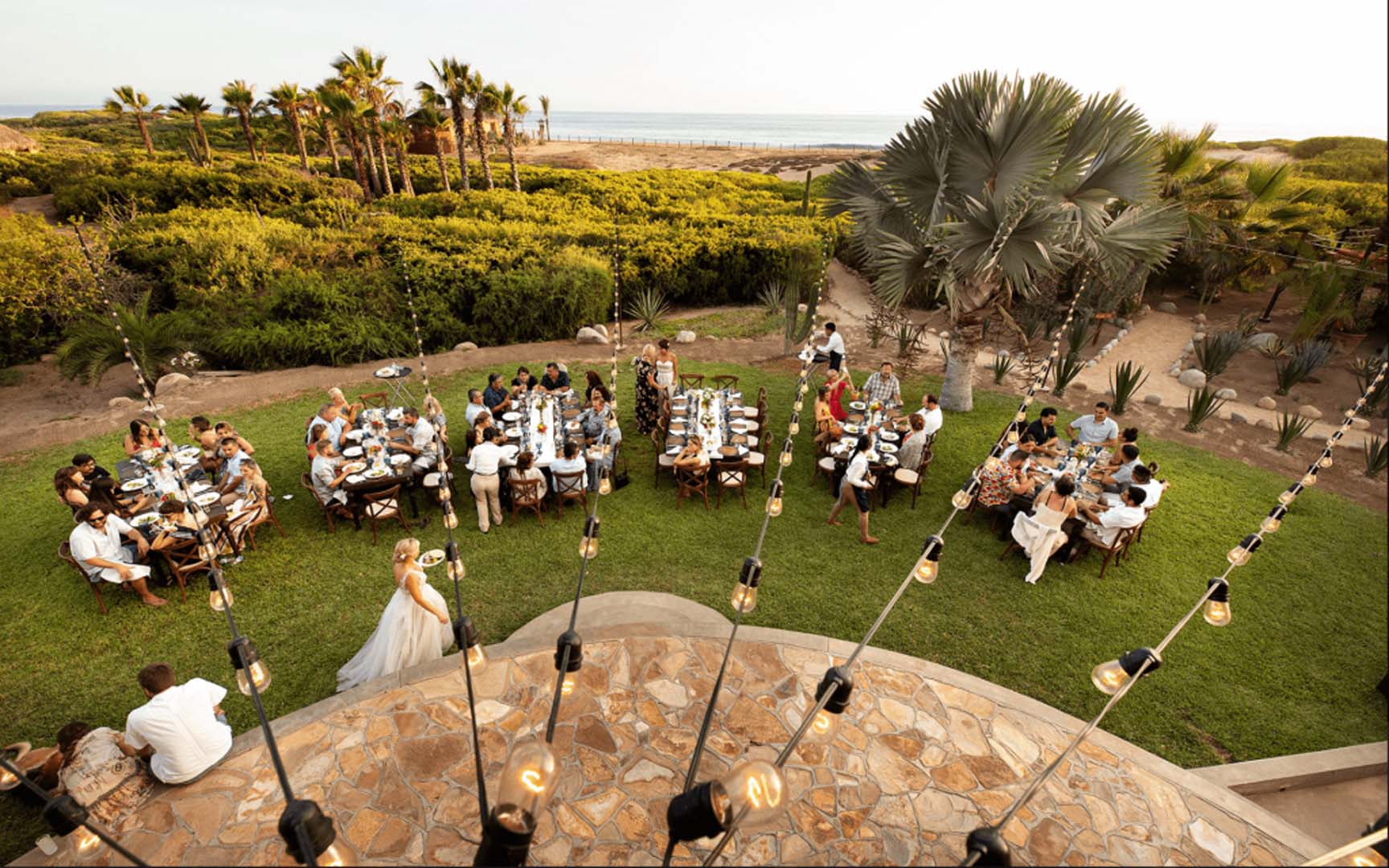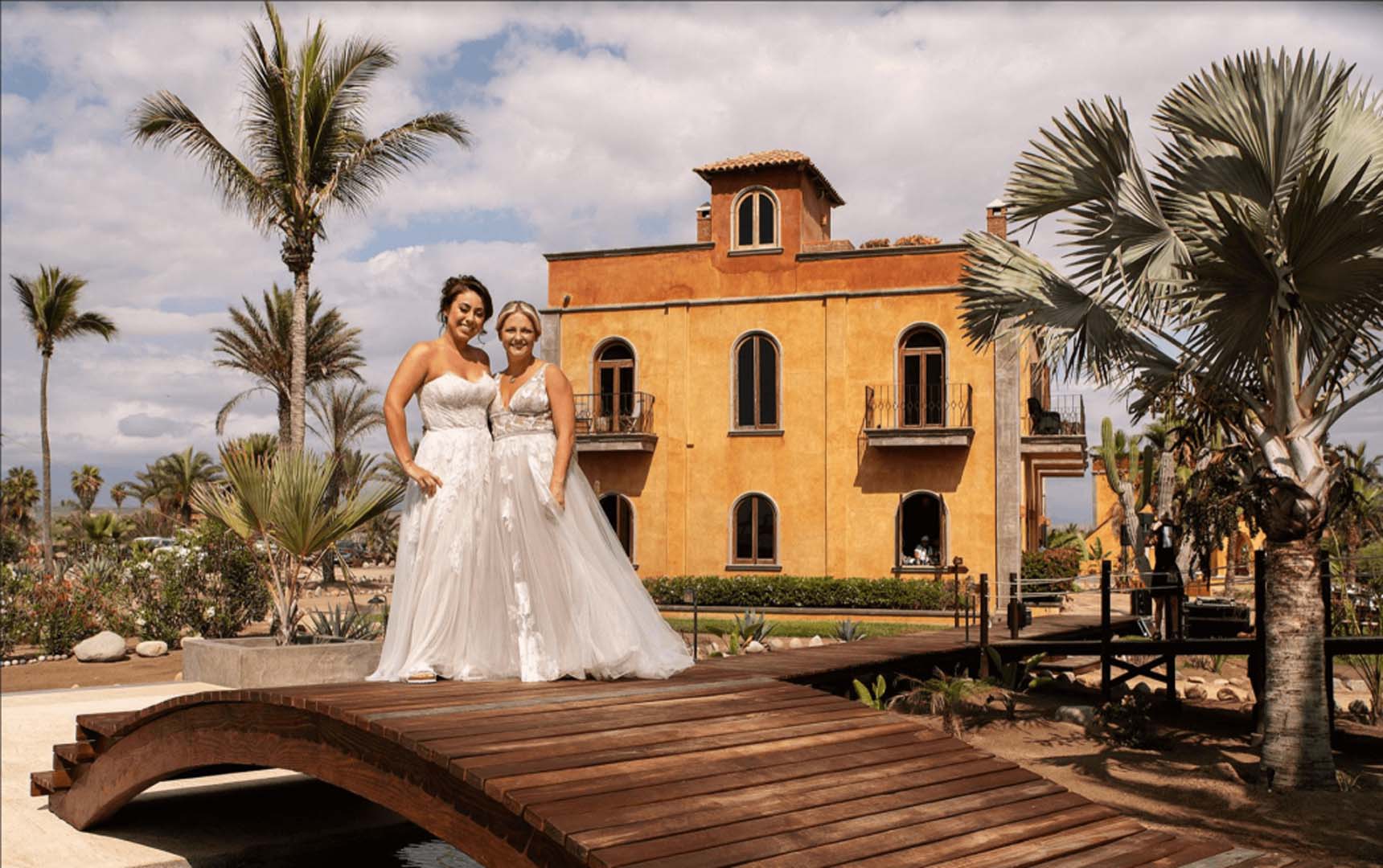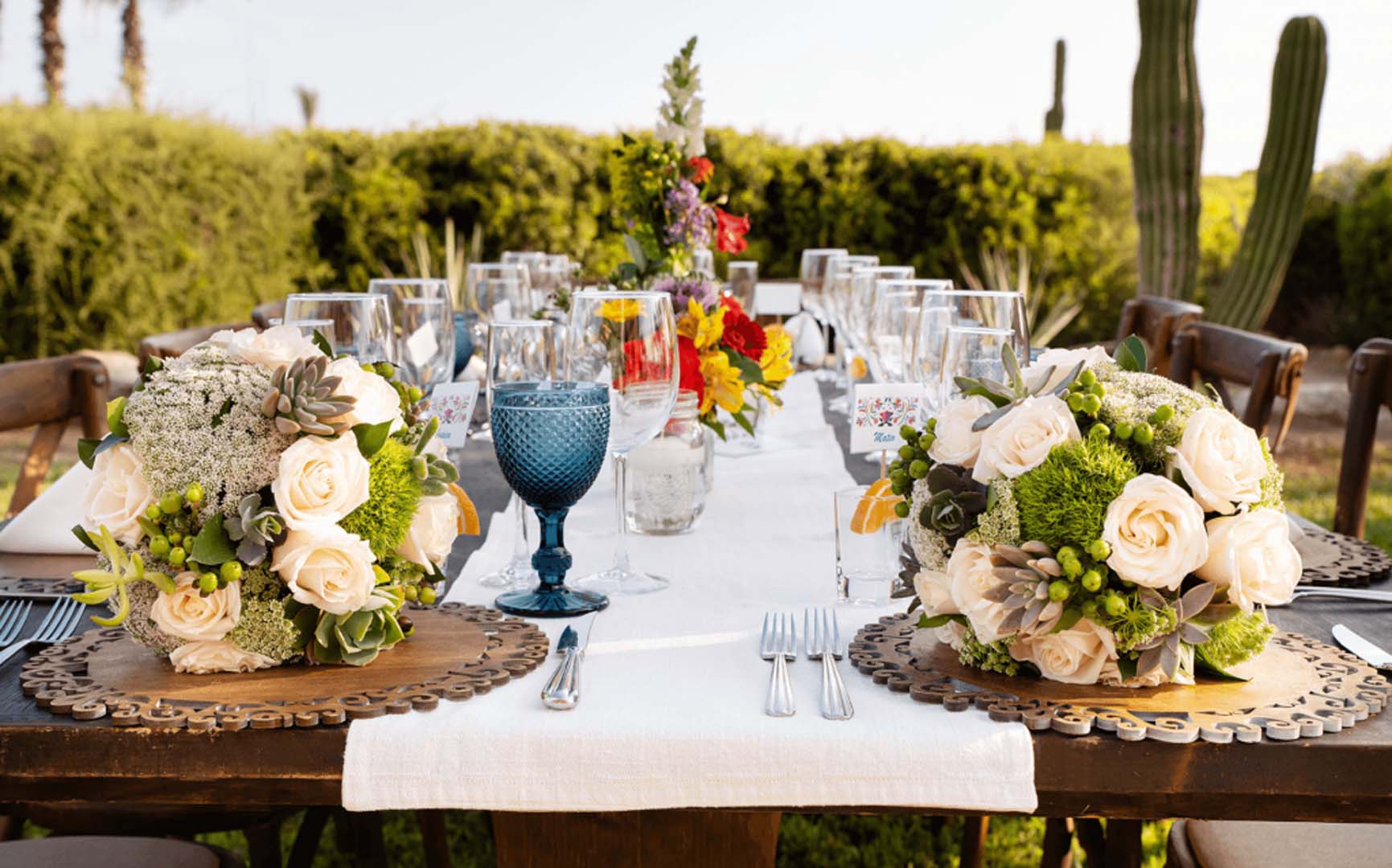 Gay Wedding Todos Santos